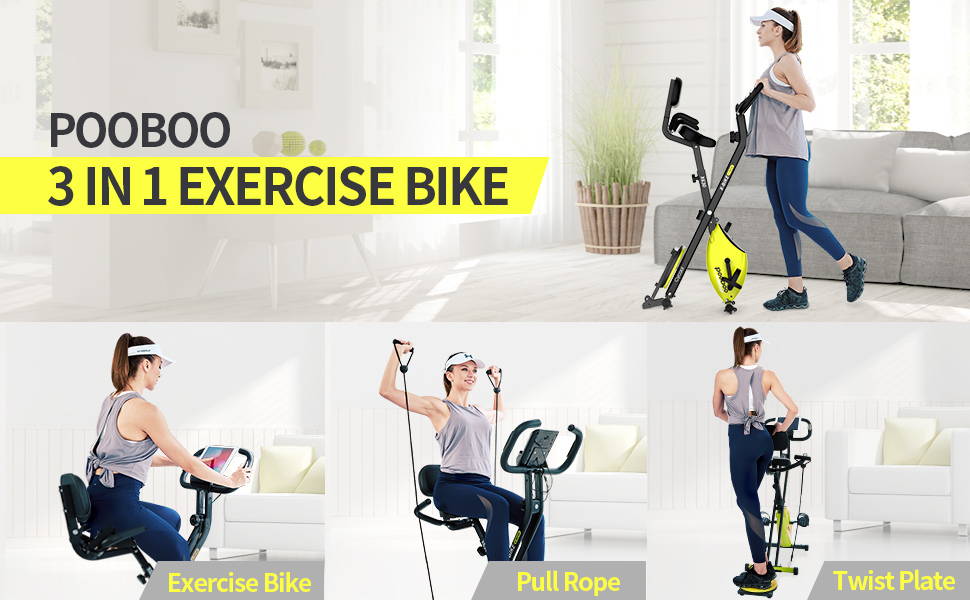 Twist Board Exercise Boost Your Metabolism
Effects:
1. Twist your way to slimmer abs, hips, and thighs.
2. Stimulates blood circulation and massage your feet at same time.
3. Effectively burns calories and combines the benefits of aerobic exercise with reflexology.

How to use:
Hold both feet firmly in place, bend your knees, and gently begin to twist at the waist in a back-and-forth motion.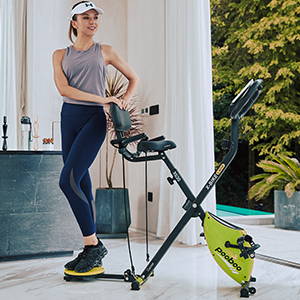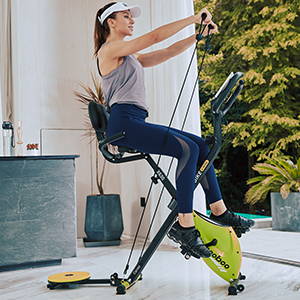 1. Exercise your arm, back, chest and other upper limb muscles.

2. Made of premium natural latex material, extremely elastic and sturdy, stretchy band for a comfortable workout resistance training.
3. The handle plug, protective sleeve and grommet reinforcement features help to make the arm resistance band durable and reliable.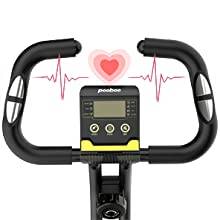 LCD Monitor & Pulse Sensor
The large screen easy-to-read monitor can track your real-time speed, distance, calories burned, time and pulse clearly.
You can put your ipad or cell phone on the bractet while cycling the LNOW exercise bikes.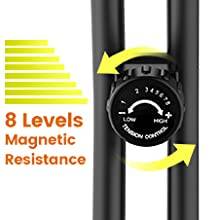 Adjustable Magnetic Resistance
You can adjust magnetic resistance levels to adjust your training intensity for your need.
There are 8 levels resistance for u to choose, set a suitable level resistance for your cardio workout.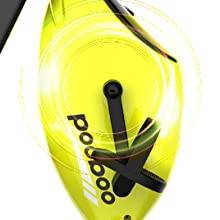 Smooth and Quiet Flywheel
The 5.5 lb flywheel with magnetic resistance system will keep your workout quiet and smooth but also will not disturb others, perfect for home use.
All inclusive flywheel is dust-proof, sweat-proof and rust-proof, can better protect your baby and pets.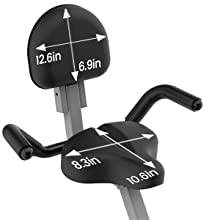 Upgraded Seat with Backrest
The backrest with arm can provide a better support and long lasting comfort. You can change the exercise posture with seat armrest.
Adjustable height meets more people who are different height.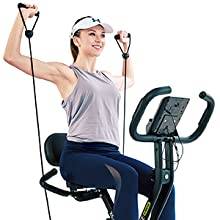 Get muti-functional exercise bike with arm resistance bands, use these bands to intensify your muscles and build that perfect beach body!
Completely fit hand design helps catching, flexible foam to protect from harm. Increase range of motion stretching.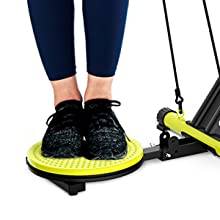 The diameter of the twister plate is 9.8 inches, which suits for most people.
FOOT MASSAGE: Stand on the board without shoes, you can enjoy the foot massage while twsiting on the board.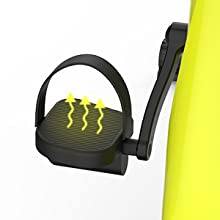 Textured Pedal & Large Belt
Anti-slip pedal with adjustable strap will fix your foot to keep you safe and meet more foot sizes of your family.
Our workout bike is easy to hop onto, get positioned and to get going within minutes.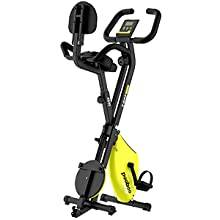 The LNOW exercise bike is very easy to fold up to only 1.5 sq.ft. Suits for small office and apartment.
The LNOW 3-in-1 folding exercise bike has been constructed with the highest quality steel and requires little assembly